BootyMusicJapan特別企画!

ゲットーテック界のトップクリエイターが選ぶ2010年トップ5
*Vol.004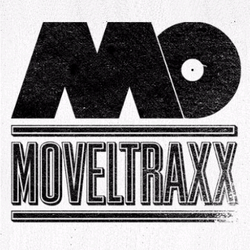 [Artist Name]
Big Dope P (フランス)

フランスのトラックメーカー/DJ。いまやJuke発祥の地シカゴを凌ぐほどの人気と勢いを感じさせる、フレンチJuke界の総帥。2009年にレーベル「Moveltraxx」を立ち上げ、自身の楽曲とともに若手を多くフックアップ。DubstepやElectroなども巻き込んで、ヨーロッパのJuke/Ghettotechシーンを牽引している。
名前の頭文字を並べると・・・。
http://www.moveltraxx.com/
http://soundcloud.com/doppie
http://twitter.com/BigDopeP
http://www.junodownload.com/labels/Moveltraxx/
"GHETTOTECH&JUKE TOP5 in 2010"
by: Big Dope P (Paris,France)1. DJ RASHAD / BABY / PLANET MU
2. TRAXMAN / THERE SOME PIMPS UP IN DIZ BITCH / MOVELTRAXX
3. BOYLAN / FEELZ GOOD / MOVELTRAXX
4. DJ SPINN / BOB IT LOW / GHETTOPHILES
5. BIG DOPE P / KAZFARA JUKE / MOVELTRAXX

■■NOTICE!■■
[English Version, please scroll down below

]


1. DJ RASHAD / BABY / PLANET MU


http://www.junodownload.com/products/itz-not-rite/1637479-02/
 RashadはJukeムーブメントをネクストレベルに引き上げた立役者。UKの名門レーベルPlanet Mu(マイク・パラディナスが運営)にライセンスされたこの驚くべき曲は、Juke全体にとっても重要な一歩になった。
2. TRAXMAN / THERE SOME PIMPS UP IN DIZ BITCH / MOVELTRAXX


http://www.junodownload.com/products/da-movelt-posse-vol-2/1505526-02/
僕はTraxman信者だけど、この曲はマジでキレてるね!数週間後にリリースするEPも、ほんと要チェックだよ。
3. BOYLAN / FEELZ GOOD / MOVELTRAXX


http://www.junodownload.com/products/da-movelt-posse-episode-3/1673404-02/?wf=obl
 デトロイトのBoylanはJukeプロデューサーのなかでも特に好きなアーティストのひとり。このジャンルじゃ貴重な強いオリジナリティを感じさせる。Boylan=Jukeの未来ってところだね。
4. DJ SPINN / BOB IT LOW / GHETTOPHILES


http://www.junodownload.com/products/4-the-ghetto/1619470-02/
去年彼と一緒にヨーロッパをツアーで回ったけど、DJ Spinnはアーティストとしても、DJとしても本当に素晴らしい。この曲はGhettophilesからのリリース。Ghettophilesはまだ設立間もないシカゴのレーベルでカタログも少ないけど、ベストなアーティストが曲を提供していて、注目に値するよ。
5. BIG DOPE P / KAZFARA JUKE / MOVELTRAXX


http://www.junodownload.com/products/da-movelt-posse-vol-2/1505526-02/?trackid=1&highlight=BIG%20DOPE%20P%20KAZFARA%20JUKE
自分のレーベルから出した「Da Movelt Posse Episode 2」に収録したこの曲で、僕の2010年はスタートしたんだけど、正直こんなにリアクションがあるとは思ってもみなかったよ。しかも、自分の好きなアーティストに自分の曲をリミックスしてもらうなんてね。



//////////////////////////アンケート///////////////////////////

Q1: 2010年のゲットーテックシーンと自身の活動についての印象は?
 Ghetto Musicにとってまさにクレイジーな1年だった。Juke、Dubstep、B-More、Tropical・・・・・・、いろんなジャンルとの交流が盛んになって、多くの架け橋が渡されたと思う。大きな流れが来てると思うよ!

Q2: 2011年のリリース・活動予定を。
 Demon, Dodge & Fuski、Dubbel Dutch、Dj Booman、Jeff Doublueに作ってもらった「Kazfara Juke」のリミックスEPが出たばかり。あと「Dirty Geto Traxxx Vol.2」といくつかのリミックスを、Moveltraxxとほかのレーベルから出すつもりだよ。
ヨーロッパとアメリカ、それから日本にも行く世界ツアーがいま進行中で、たくさんのギグが控えてる。これは本当に楽しみだよ!

【リリース予定】
 [MTXLT206] BIG DOPE P - KAZFARA JUKE REMIXED EP (feat. Demon, Dodge & Fuski, Dubbel Dutch, Dj Booman, Jeff Doubleu)

 [MTXLT109] DA MOVELT POSSE EPISODE 3 (feat. Dj Rashad, Berou & Canblaster, Big Dope P, Emynd, Marcus Price & Dj Clent, So Shifty, Boylan, Piddy Py, ST, P Roq) out December 21th
 [MTXLT108] DJ TAMEIL - IT'S ME BITCHES EP out now
MOVELTRAXX RADIO SHOW - Every Monday !
Q3:日本のBOOTY MUSICファンにメッセージを。
 いつも温かいサポートをありがとう。Ghetto Musicシーンが、もっともっと多くの世界中の人たちに愛されるように。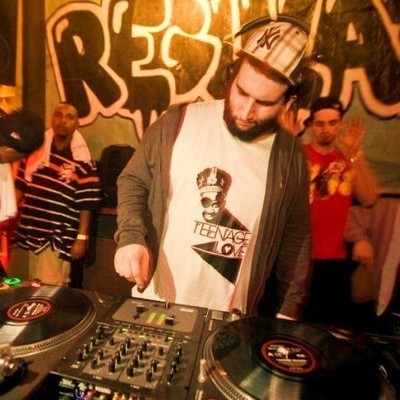 Some Big Dope P Tracks & Remixes by Big Dope P
取材:BootyMusicJapan
(_(_)(_(_)(_(_)(_(_)(_(_)(_(_)(_(_)(_(_)(_(_)(_(_)(_(_)(_(_)(_(_)(_(_)(_(_)(_(_)
[ENGLISH Ver.]

*Your name: Big Dope P
*Country: Paris, France
"GHETTOTECH & JUKE TOP 5 in 2010"

************************************************************
format : Artist/TrackName/Label
(Please write down the site name or link address to buy track)
************************************************************


1. DJ RASHAD / BABY / PLANET MU
Dj Rashad took the Juke movement to another level in 2010. "Baby" is just awesome, signed to legendary UK record label Planet Mu, i think this release is an important step for the whole juke movement.


2. TRAXMAN / THERE SOME PIMPS UP IN DIZ BITCH / MOVELTRAXX
I got mad love for Traxman, this song is just CRAZY ! Watch out for his new EP commin in a few weeks.


3. BOYLAN / FEELZ GOOD / MOVELTRAXX
Boylan is one of my favourite juke music producer. He has his own sound which is rare in that kind of music. Boylan = The Future

4. DJ SPINN / BOB IT LOW / GHETTOPHILES
Dj Spinn is amazing, i've been touring with him in europe and he his an amazing dj. Bob it Low has been released by Ghettophiles a young label that became in a few release THE reference for juke music throwing amazing tunes by some of the best producers in the game.

5. BIG DOPE P / KAZFARA JUKE / MOVELTRAXX
2010 started for me with that song released on Da Movelt Posse Episode 2 compilation, i wasn't expecting such a success and couldnt imagine that 1 year after Moveltraxx would release a remix EP of that song by some of my favourite producers.


////////////////////////// Q &A ///////////////////////////

Q1: What is your impression of Ghetto-music scene and your activities in 2010 ?
It has been a crazy year for Ghetto Music, a lot of bridges have been built between Juke, Dubstep, B-More, Tropical etc... The best is commin !

Q2: Your release info and live schedule in 2011 ?
I have just released a remix EP of my tune Kazfara Juke with remixes from Demon, Dodge & Fuski, Dubbel Dutch, Dj Booman, Jeff Doubleu... Dirty Geto Traxxx Vol. 2 is comming later and some remixes planned for Moveltraxx and other hot record labels.
On the live thing, a lot of gigs in Europe and there will be a Us tour and also a Japan tour too ! really excited on this one !

【Release】
[MTXLT206] BIG DOPE P - KAZFARA JUKE REMIXED EP (feat. Demon, Dodge & Fuski, Dubbel Dutch, Dj Booman, Jeff Doubleu)

[MTXLT109] DA MOVELT POSSE EPISODE 3 (feat. Dj Rashad, Berou & Canblaster, Big Dope P, Emynd, Marcus Price & Dj Clent, So Shifty, Boylan, Piddy Py, ST, P Roq) out December 21th
[MTXLT108] DJ TAMEIL - IT'S ME BITCHES EP out now
MOVELTRAXX RADIO SHOW - Every Monday !


Q3: Message to Japanese fans.
Thanks a lot for your support, hope there will be more and more people around the world fallin in love with those ghetto club music scenes.


BootyMusicJapan